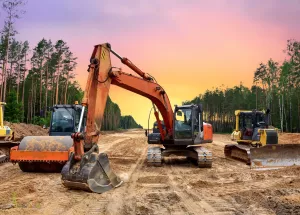 Contractor Equipment Insurance in Dallas, Texas
What is Contractor Equipment Insurance?
Running a contracting business in Dallas, Texas? Then, you're likely familiar with the significant investments made in your equipment. From small hand tools to large machinery, your equipment is the lifeblood of your operations. But what happens when the unexpected occurs? Enter Contractor Equipment Insurance offered by Hillside Insurance.
Why is it Necessary?
The uncertainty of accidents, theft, and damages means you need a safety net. The diverse and dynamic nature of contracting jobs in Dallas, Texas presents countless opportunities for something to go amiss. Having adequate coverage ensures you're not left footing a hefty bill or replacing expensive equipment out-of-pocket. Plus, with Hillside Insurance just a 214-823-6401 call away, peace of mind has never been more accessible.
Typical Claims Covered
It's essential to understand the breadth of coverage provided. Here are some typical claims that Contractor Equipment Insurance can cover:
Theft or vandalism of equipment
Accidental damage during transportation
Fire or explosion damages
Equipment breakdowns
Loss from floods or other natural disasters
Advantages of Partnering with Hillside Insurance

Comprehensive Coverage

24/7 Support at 214-823-6401

Competitive Premiums
Getting Started
Whether you've been in business in Dallas, Texas for decades or are just setting up shop, it's never too late to consider the security that contractor equipment insurance provides. And, getting started is a breeze! Just dial 214-823-6401, and our team at Hillside Insurance will guide you through the process. Whether it's understanding your needs, offering tailored advice, or answering any queries, we're here every step of the way.
Conclusion
Investing in robust contractor equipment insurance is not just about protecting your assets but also about ensuring business continuity in the face of adversities. And, when you're backed by a reliable partner like Hillside Insurance, you can operate with increased confidence, focus on your core activities, and drive business growth in Dallas, Texas. So, don't wait any longer. Give us a call at 214-823-6401 or fill out the online quote request form and let's get started!